I've recently run across what I think is about the coolest disc golf product I've seen: wood disc golf discs that are meant to be played.
The company is called Flywood.
http://flywooddiscgolf.com
Their discs are made of 7-ply Canadian Hardrock Maple, just like a pro skateboard deck (so you know they're tough as nails) and can be custom ordered for shape, weight, color and so forth.
I ordered 3 of Flywood's in-house models (the "Log" putter, the "Harvest" midrange and the "Walking Stick" driver) to give them a test run and they arrived today. They look phenomenal, feel fantastic in my hands and even smell great. Mine came pretreated with tung oil, hemp oil and beeswax to give them a good water-resistant, grippy, protective coating - they feel really nice. Another thing I instantly noticed when I picked them up is how well balanced they feel - the difference between them and how balanced my best plastic feels is astounding - the wood is just plain better.
Of course, it wouldn't be my life without some poetic irony; I'm getting them on the first day of the season where the weather is complete crap. So, I haven't been out to the course to throw them just yet, but if they fly as good as my first impressions have led me to believe, it will be sweet.
Here's some pictures. You'll see that I got the exact weights I ordered too.
From left to right: Harvest 167g, Log 175g, Walking Stick 169g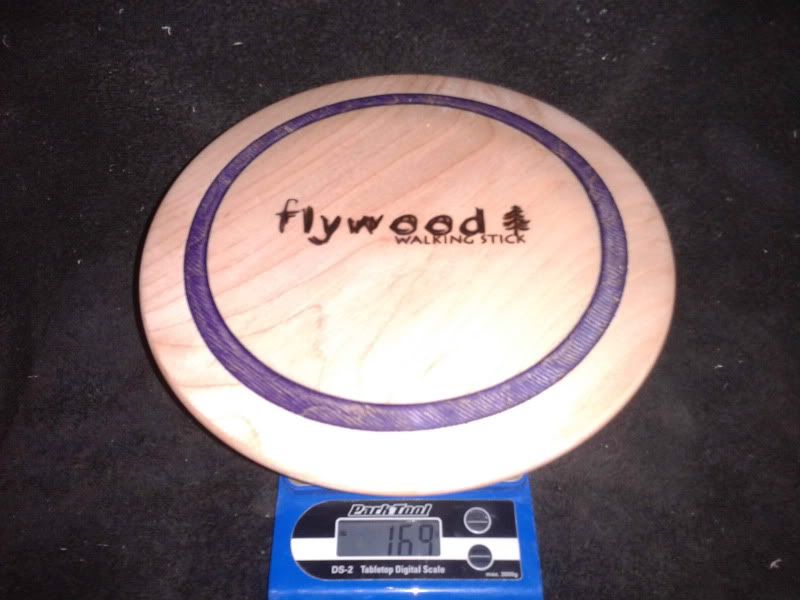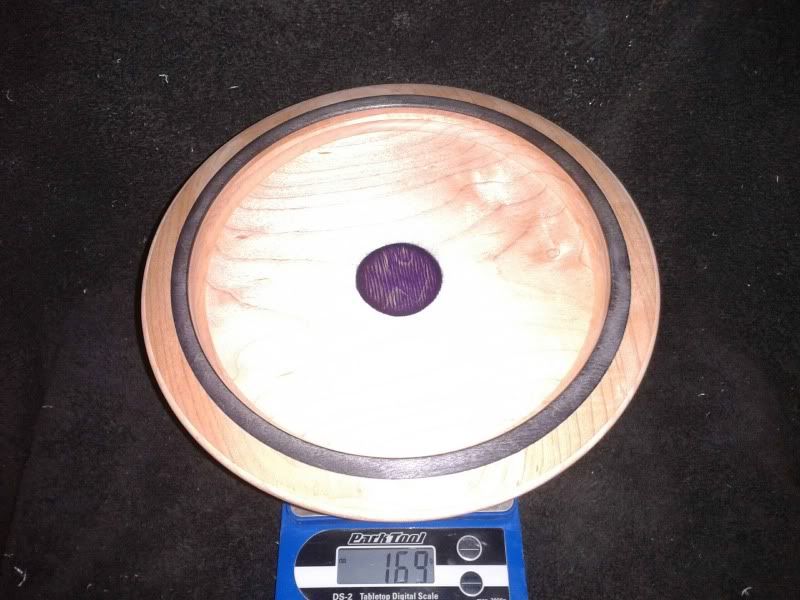 Walking Stick top and bottom on scale.
I'll get you a review after the weather gives me a break so I can go pitch 'em. (further than into the practice basket in my basement.)